News
Posted by Sue Simpson on
Asking for money can be a difficult one, but as so many people live together before getting married these days, guest can really struggle on what to buy.   Here's a few suggestions: General cash request poems 1)  We made a commitment, some time ago, Together through life, we were destined to go. To save you looking, shopping and buying, Here is an idea, we hope you'll like trying! Come to our wedding, to wish us both well, And please make a donation to our wishing well.   2)  Our life together has already begun And we almost have everything...
Posted by Sue Simpson on
When Lex entered the studio and told me she was having a Lord of the rings themed wedding I almost  squealed with delight.  The one thing that gets my creative juices flowing is something totally unconventional. After some thought and with the full go-ahead from Lex I decided on a long, thin 4 fold invitation to look like a scroll and with a tear off R.S.V.P. card (important if you want guests to respond quickly).  Because I wanted it to look like a scroll I decided to order in some parchment effect paper.  and  together we decided on the font...
Posted by Sue Simpson on
Proof Approval Check-list Refer to this checklist to make sure your proofs are error-free and designed just the way you want. All the stationery items I ordered were included in the final proof set.                       Correct ink, paper and envelope colours were used.                                               Colours may appear differently on your computer than they print in person.  If you are at all concerned about the colour, please order a printed proof. ...
Posted by Sue Simpson on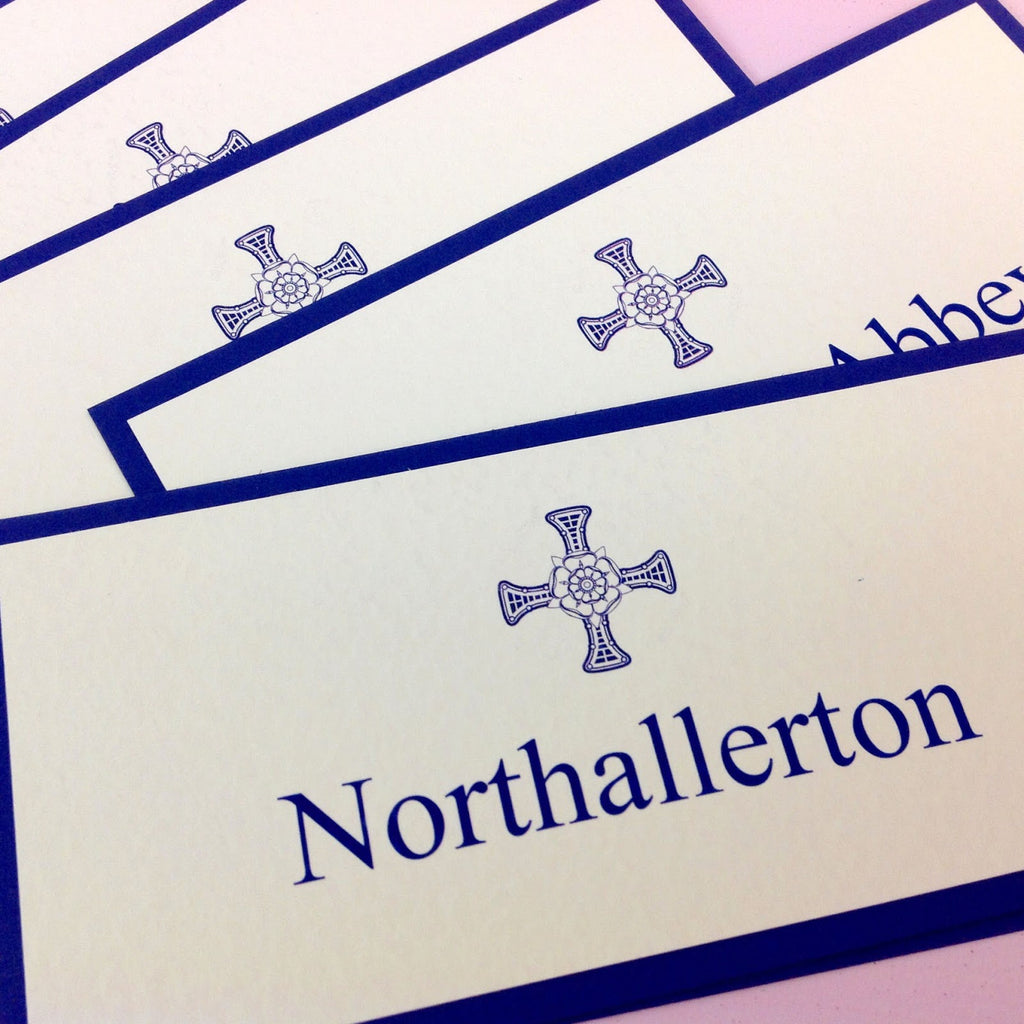 The best thing about meeting a Bride and Groom in person is very often their initial ideas and theme of wedding can sometimes turn into something much better.   Abigale & Nick were having a golf themed wedding and during discussion it became clear that some of the ideas may look a little childish and like a kids party invite.   When I was told the Bride was from Yorkshire and the Groom from Durham, I suggested we put the two emblems together and create on that joined them in harmony and this resulted in a nice cohesive blend which we...
Posted by Sue Simpson on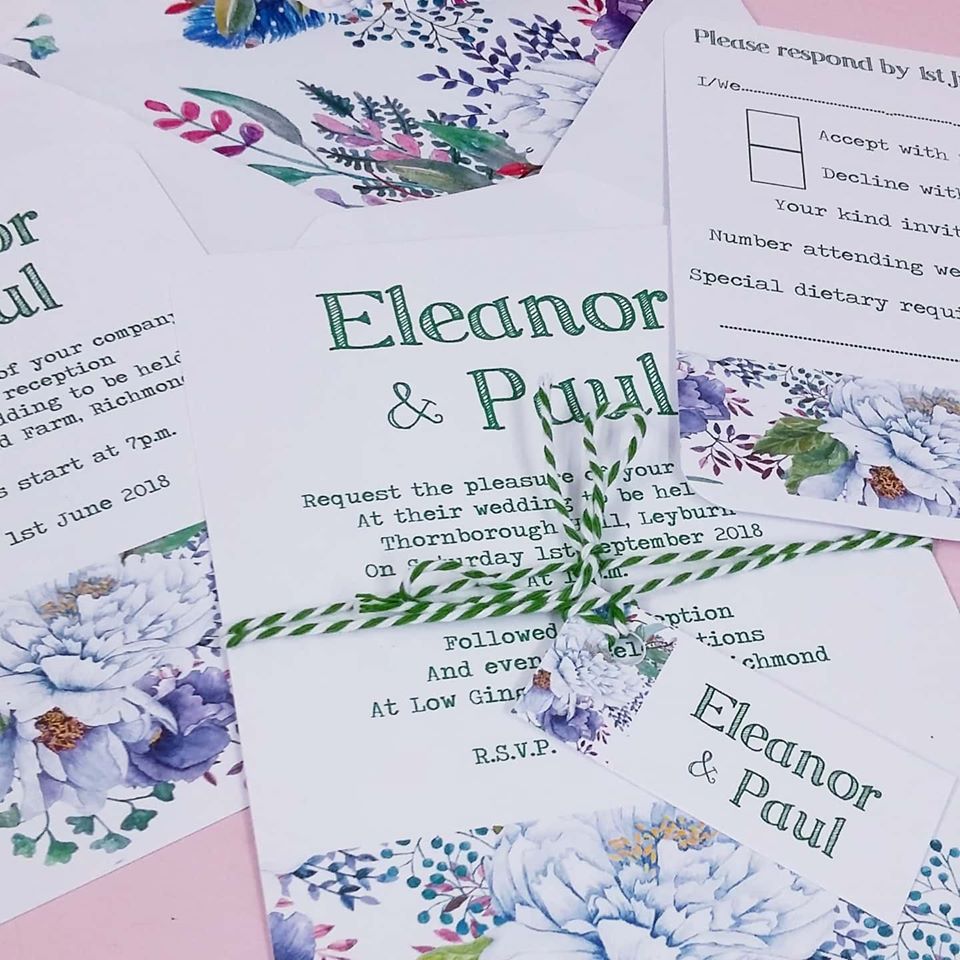 After planning your entire wedding, you are probably feeling overwhelmed and tired and the last thing you want to think about is Thank You cards. Right? but if your guests hadn't turned up and bestowed you with both their presence and presents I can assure you, that your wedding would have been pretty crap. The least you can do is send them a card to show your gratitude. Wording can be a stumbling block so here are a few Wording Examples for Your Wedding Thank You Cards: 1, Thanks to you "Thank you so much for celebrating with us on our wedding day....
---